Point of departure for the West African caravan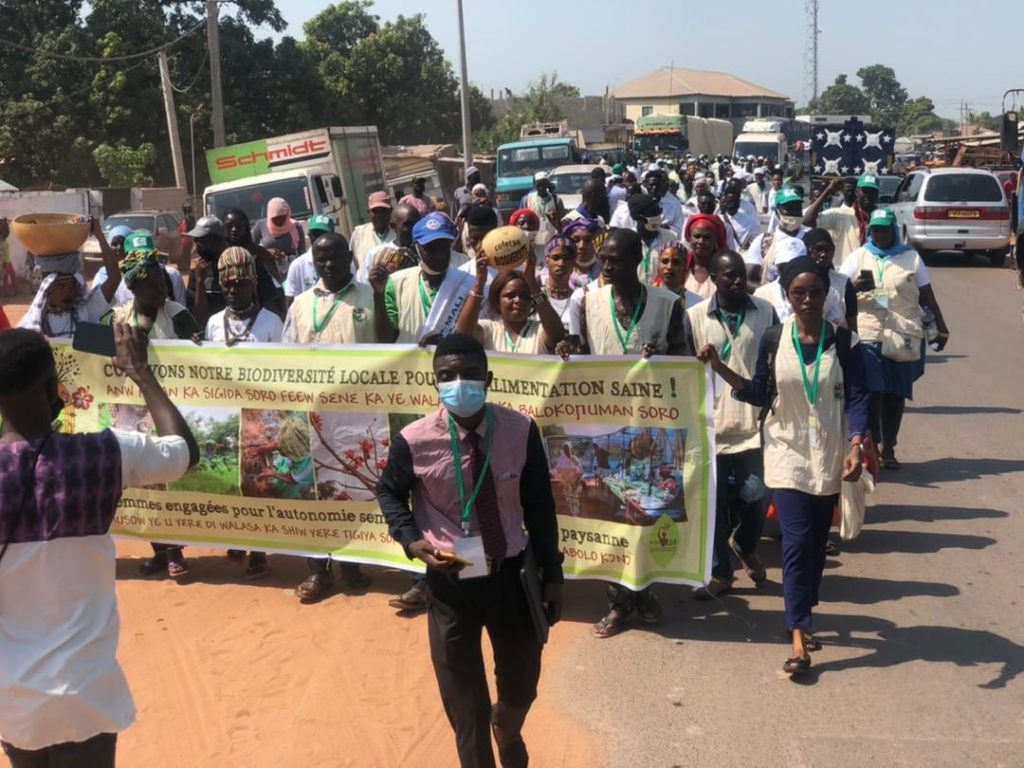 3rd edition of the West African caravan for the right to land, water and peasant agroecology...
The Caravan stopped over in Senegal and Gambia last weekend. In these two countries, the Global Convergence of Struggles for Land and Water - West Africa (#CGLTE_OA) advocated for an inclusive management of land governance. For a better promotion of family farming, the CGLTE-OA, invites the States to make quality seeds available to farmers. This caravan, which symbolises pan-Africanism in many respects, denounces the border harassment carried out by the security services of the sub-region, which hinders the free movement of people and goods. In The Gambia, it was the town of Brikama that received the Caravan. Tambacounda and Ziguinchor are the host cities for Senegal. In Casamance, the women of "USOFORAL" and the Conseil national de concertation et de coopération des ruraux - CNCR (National Council for Consultation and Cooperation of Rural People) led the visitors on a tour of the TOBOR agro-ecological farm (Bignona department). Guinea Bissau and Guinea Conakry will host this caravan before Sierra Leone, for the final stage. Enda Pronat at the heart of this caravan.